Socar Polymer
Industrial Facade Installation
The conditioning facility is located at the east side of the PP and HDPE Plant in Sumgait and is designed for the storage of end products with an overall building size of 84 x 176 m. and an internal minimum height of 6 m, said the message from the company.
The project started in August 2016 and covered engineering, procurement, construction, fabrication, and erection of steel structures, as well as obtaining permits from local authorities. Within the project, WESA successfully accomplished Sandwich Panel installation works.
WESA reported more than 50,000 man-hours without lost time injury (LTI) at SOCAR Polymer Conditioning Facility project.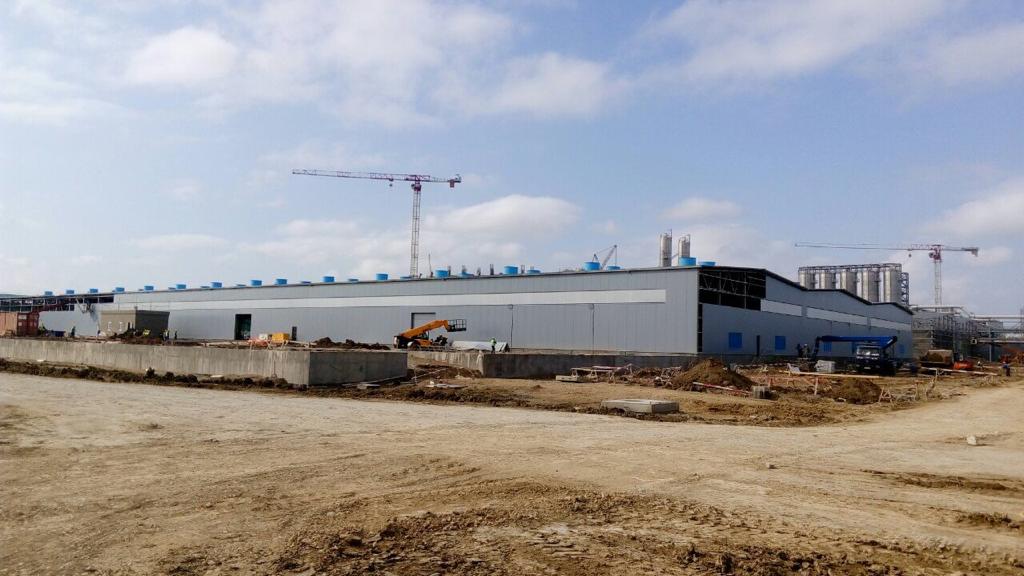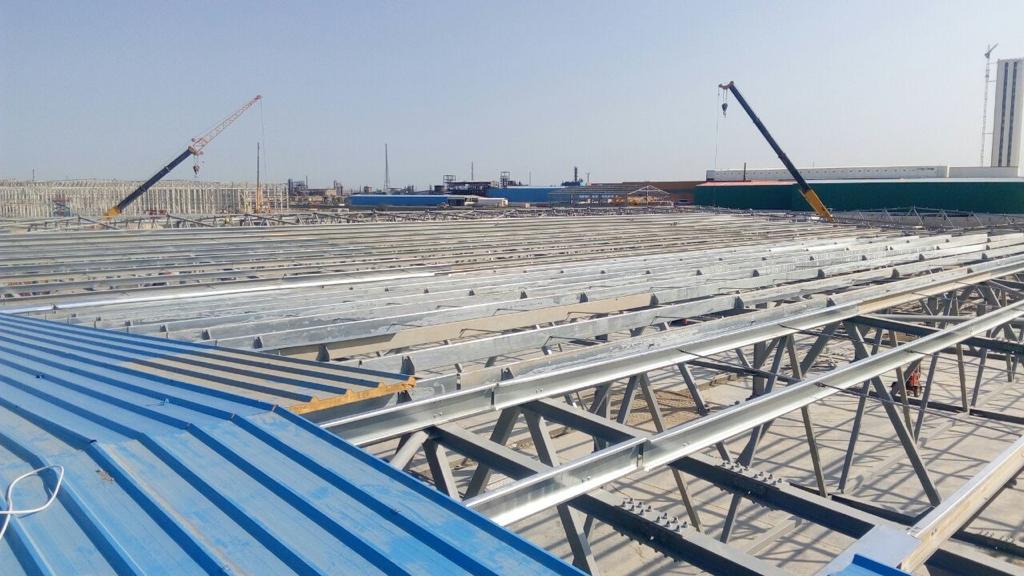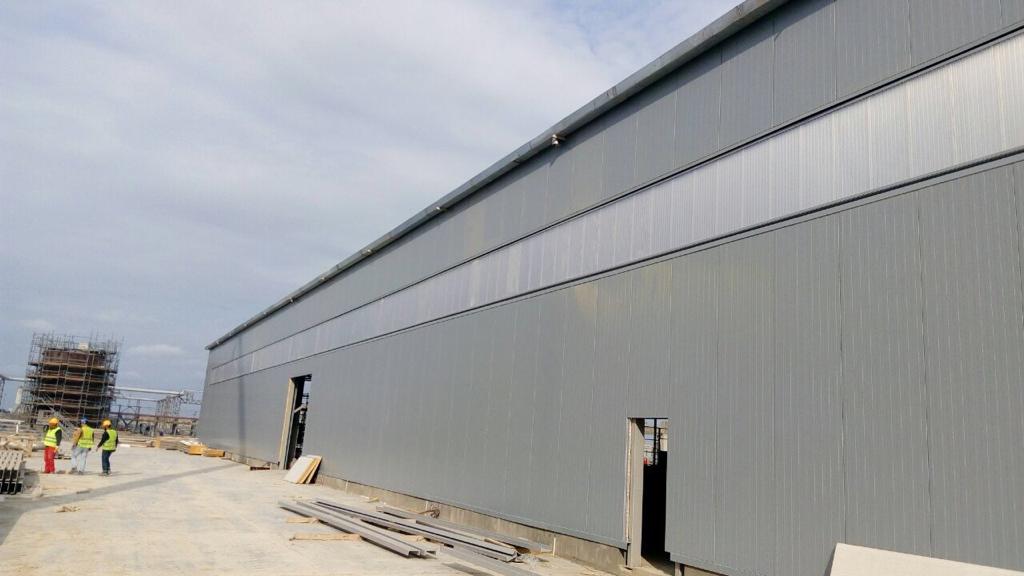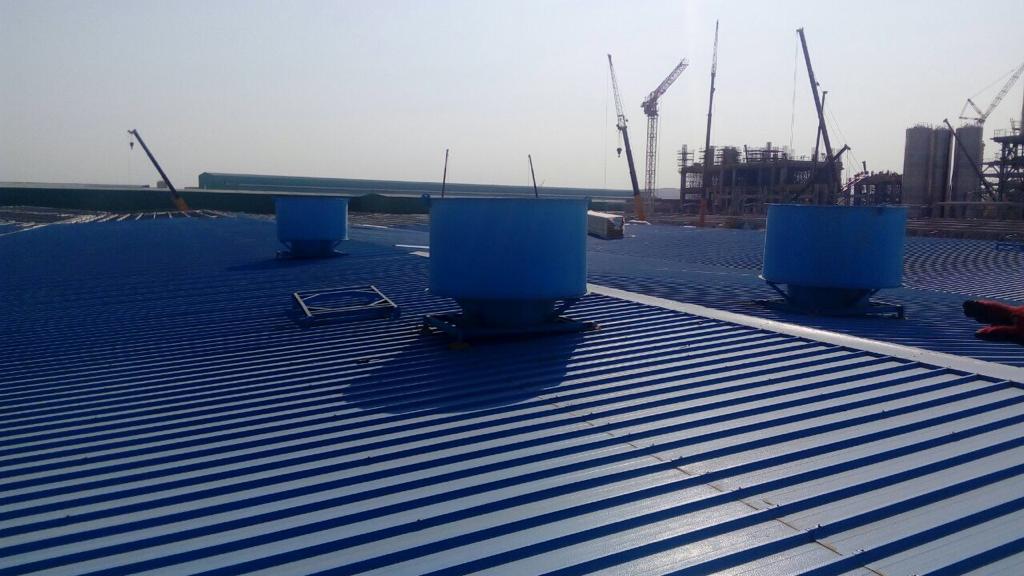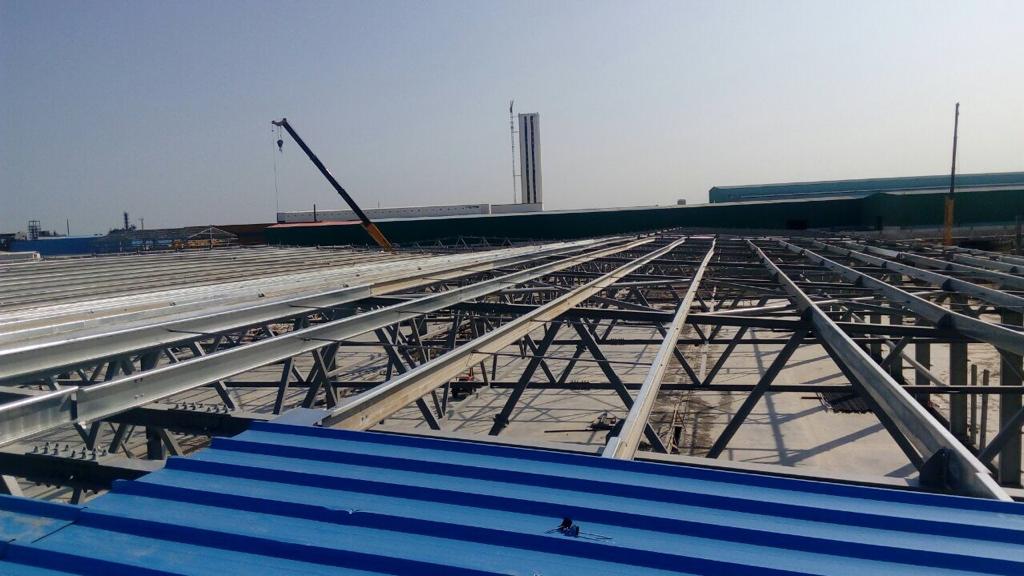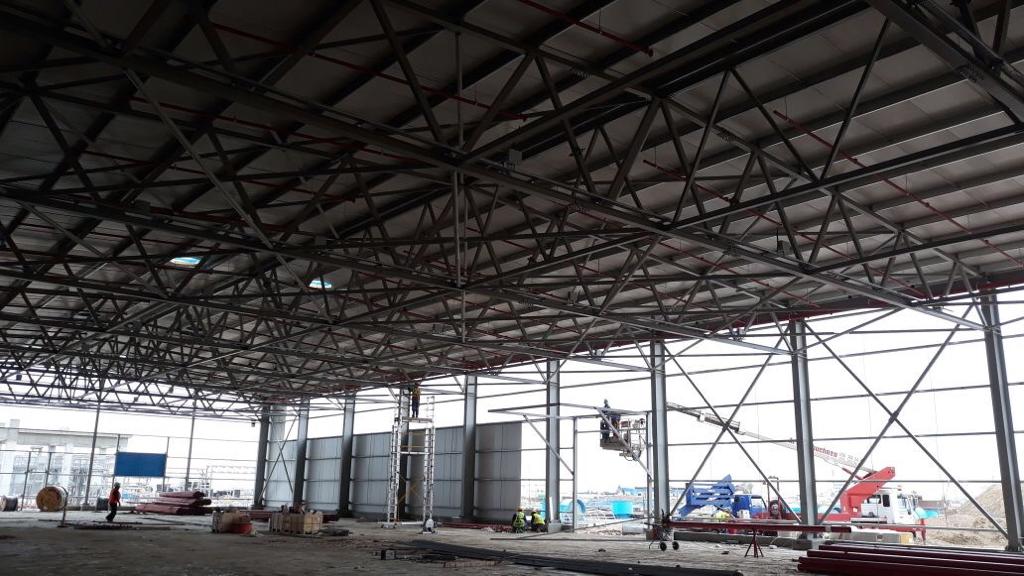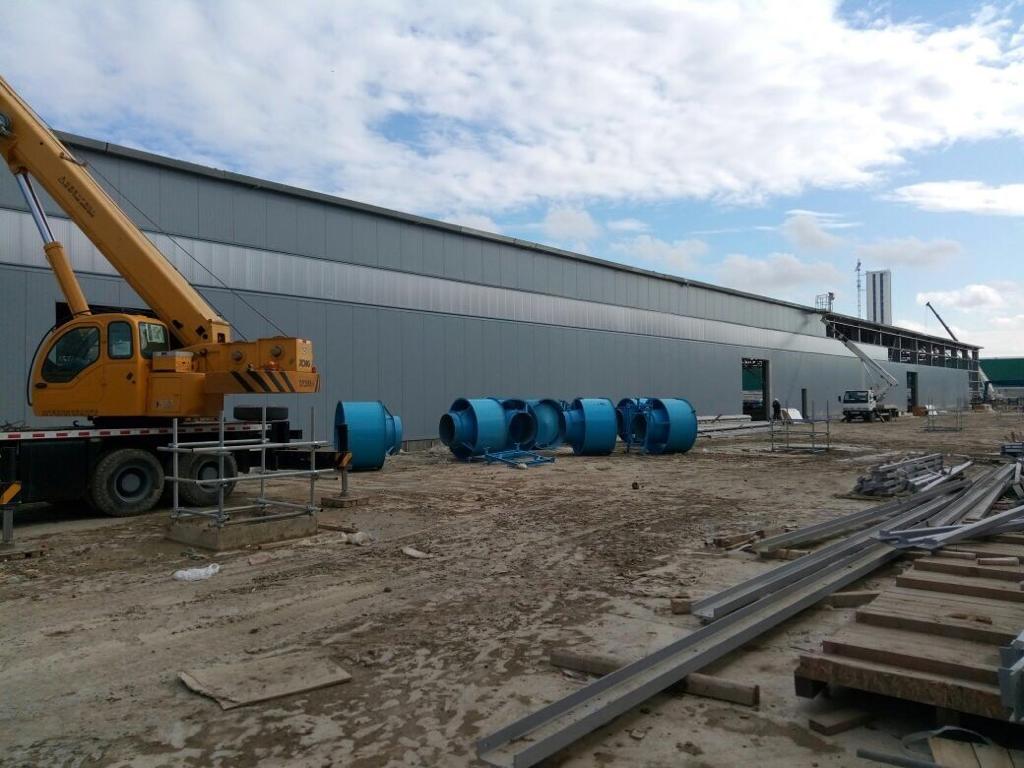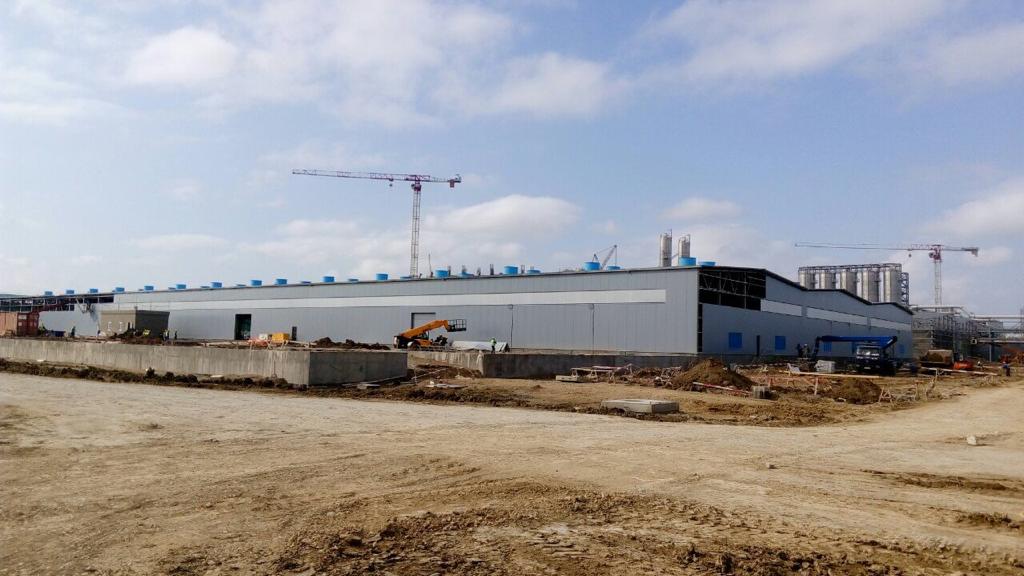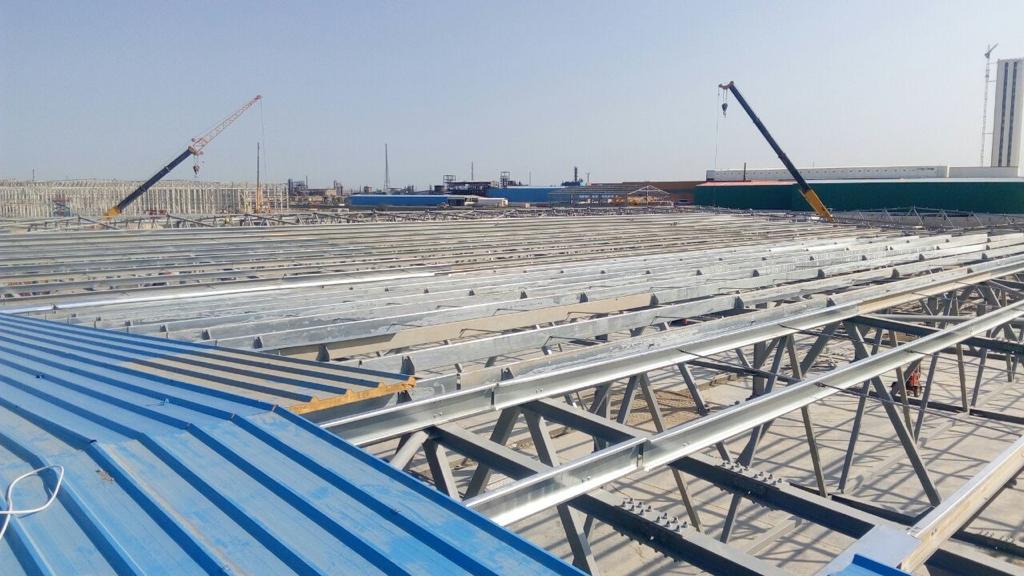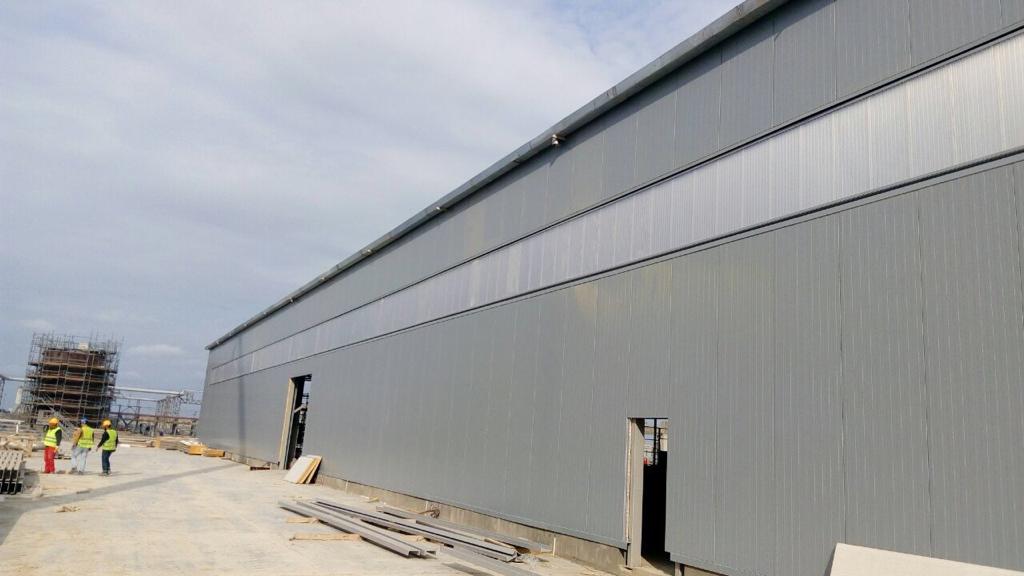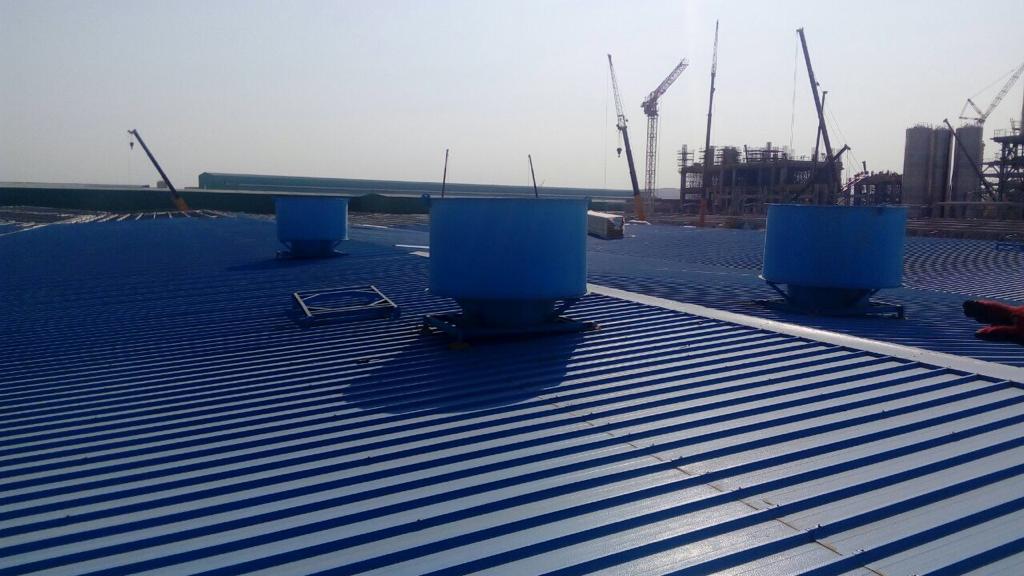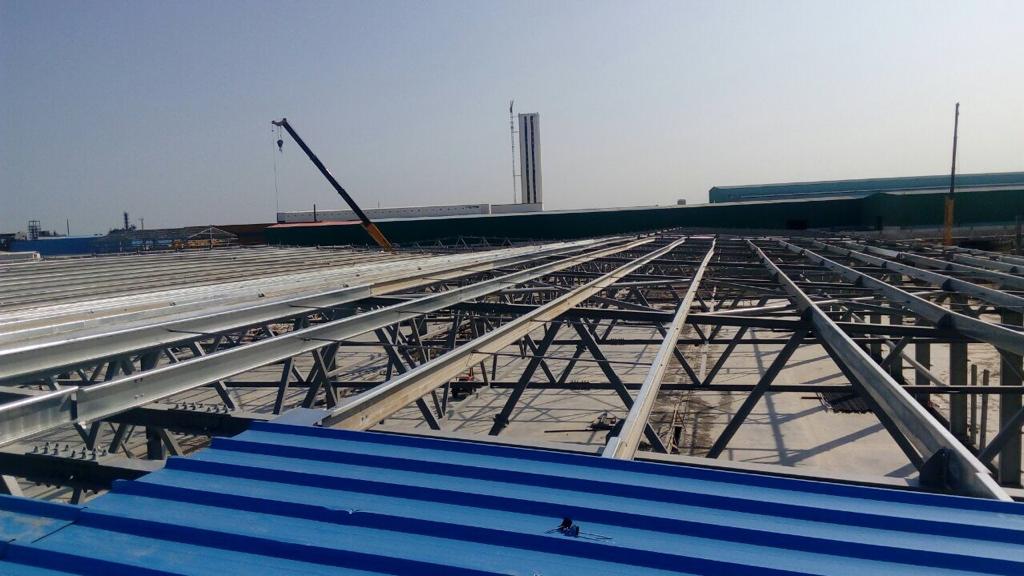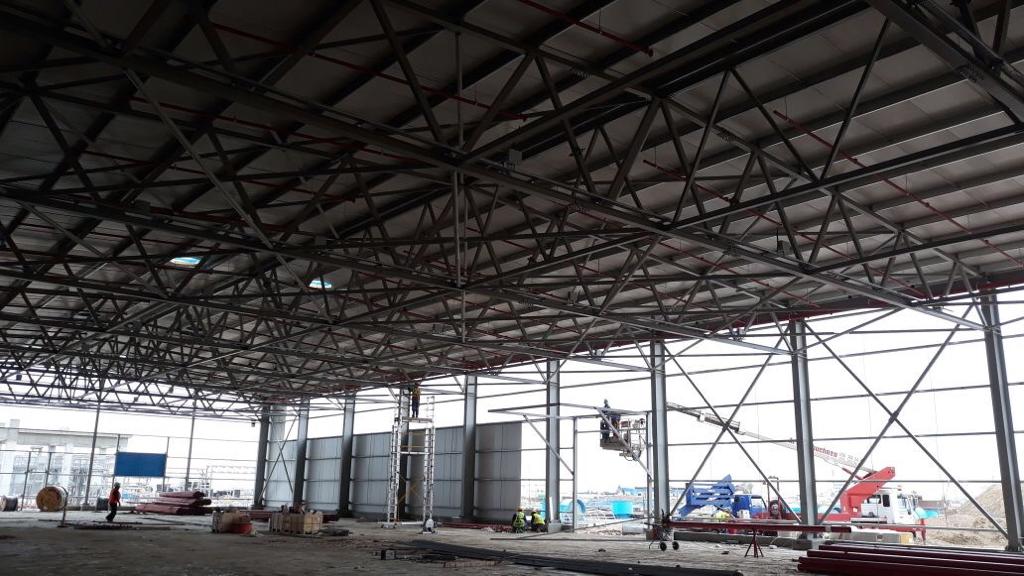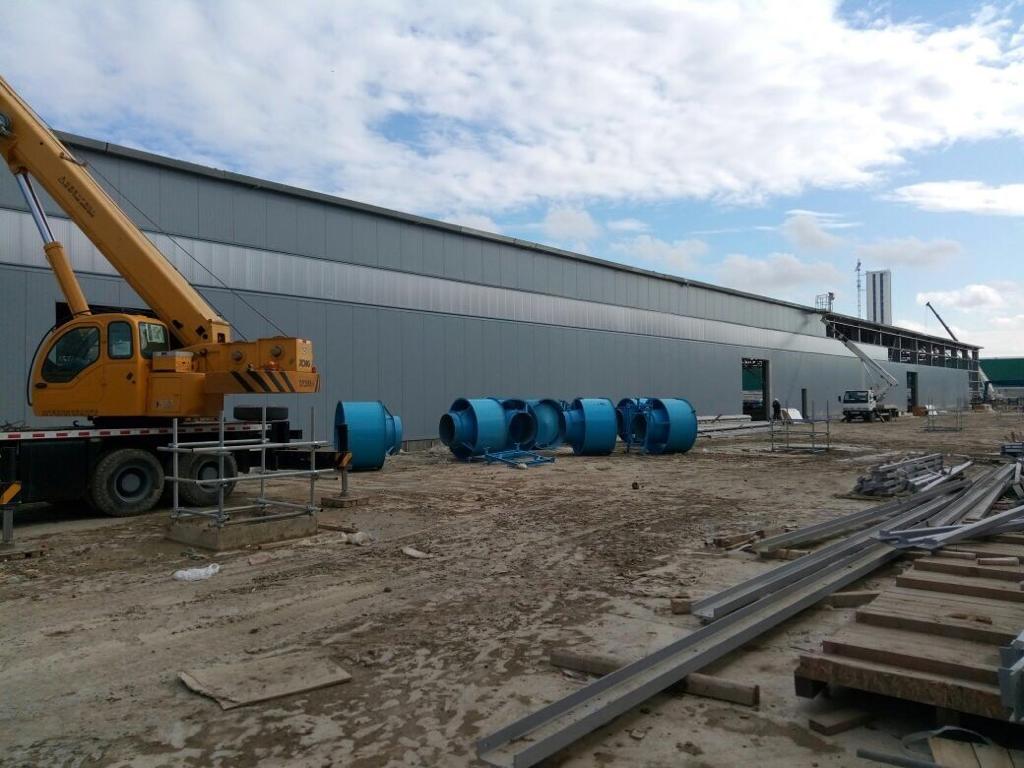 Other projects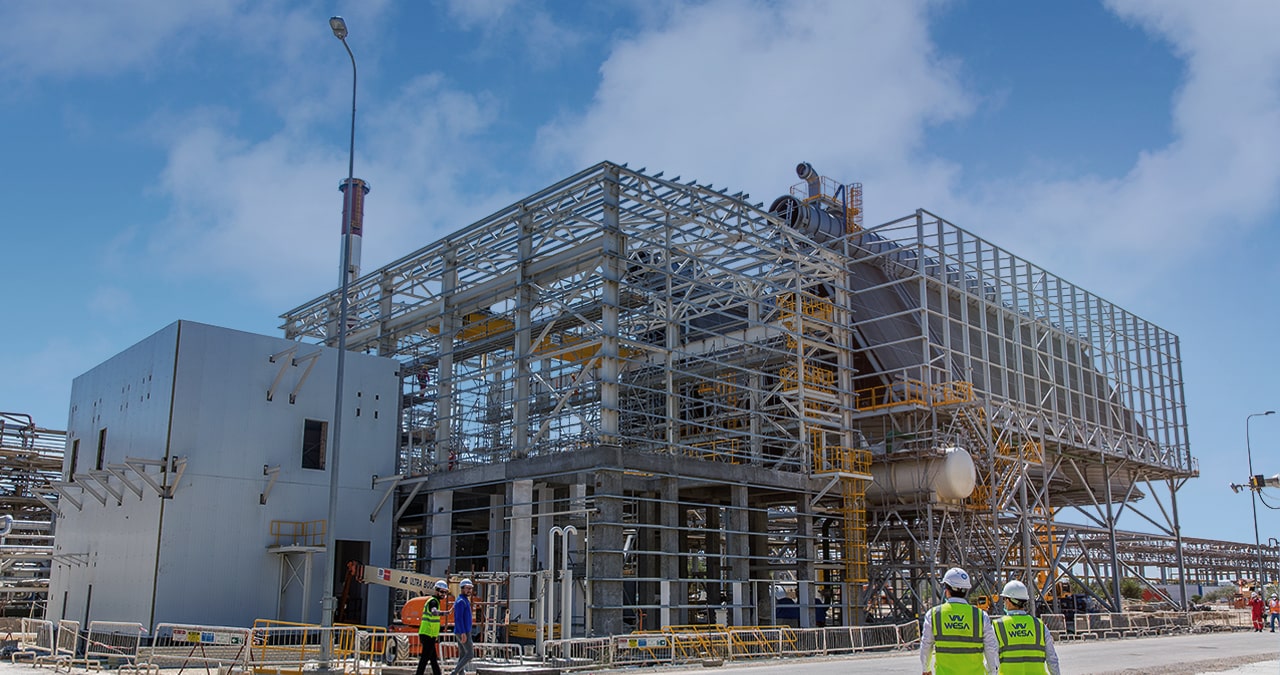 Socar EP 300
Turbine Building
The Azerbaijani-German joint venture SOCAR-Uniper and PROKON company (a subsidiary of Nobel Oil Services) have signed an agreement on the installation of a third steam turbine unit for the power supply of the Azerikimya Production Union (PU), which is par
See more
Exol Lubricants
Storage Tank Project
For each unique application, we consider capacity requirements, location specifications, materials to be handled, environmental needs, service requirements, and clean out solutions.
See more